Welcome To Our Second Monthly Round-Up Of News And Inspiration From Woman Ready.
Hoping you enjoyed our first monthly round-up.  October has been busy for us.  We've met more amazing ladies this month who share their career and well-being tips.  We're pushing our social media following – excited to have joined Instagram. We're teaming up with more and more ladies who are writing great articles for us – join us!
Here are the highlights from October to help you feel more confident & inspired!
Enjoy, Lou
womanready.com | @WomanReadyBlog | @womanreadyblog
 
Inspiring Quotes
Rather than listing some inspiring quotes, I wanted to share this lovely quote that a friend left on the blog:
'Love this and love all you ladies, your optimism and enthusiasm is infectious. It's great to read (and see) what can be achieved with hard work, inner belief and amazing support even if sometimes it seems a massive juggle'
How To Become A Better Version Of You
We asked you to stop selling yourself short and to stop self-deprecating.  Own your achievements, stand tall. 
💖
Nurture Your Network.  Networking can be scary but it's really important that you do it.  There's a hidden job market out there filled with people who network.  Get talking. 
💖
Stop.  Pause.  Re-Boot.  Often, life takes over and we forget about ourselves.  Take some time this week to do something for yourself.  
💖
Awesome Interviews
Loving our interviews this month.
Interview with Author and Illustrator, Kate Pankhurst.  Kate talks about her work, her career, her confidence and how she feels about her surname.
2 amazing ladies who have set up in business together discuss determination and self-belief.  Meet Suzie Thomas, Co-Founder of Go Revolution and Sophie Bickerdike, Founder of Go Yoga and Co-Founder of Go Revolution.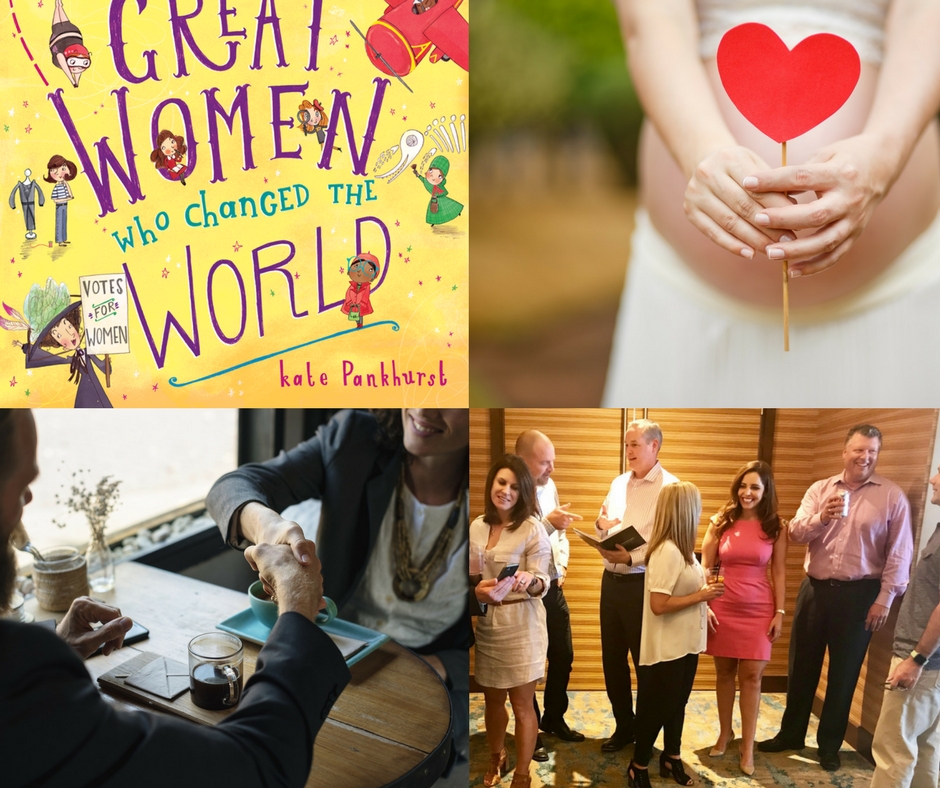 Career Tips
When we talk about branding, we often think about a company's brand rather than our own brand.  Alice Katwan, Senior Vice President of Sales, North America, Genesys, shares her tips on building a strong, personal brand.
Anna-Marie Ferguson, Head of Group Employee and External Digital Engagement at Sky, talks how to change career and still thrive.  Anna started off at Thames Valley Police in the Crime Incident Management Unit.
Roxanne Hobbs at The Hobbs Consultancy discusses how we can be our authentic selves at work (and still kick ass!)
Mind, Body, Well-Being
Zoë Whitby of ZW Coaching asks whether our negative self-talk is wrecking our confidence and gives us great, practical advice on what to do about it.
How often have you had that feeling of being completely overwhelmed and stressed?  Sarah Wall shares her tips on how to get balance back when your mind is chaotic.
How many of us are people-pleasers?  Put your hand up!  Lisa Rogoff talks how to stop pleasing everyone and live your life!
New On The Blog
Exercise, well-being and nutrition are so important to us and often we forget to look after ourselves.  If you're a writer/blogger in these areas, we'd love to work with you – email me at lou@womanready.com.
Big Thank-You
As always, we are hugely grateful to you all for reading, sharing and liking our content.  Please keep doing it.  Share icons are to the left.
And thank you to everyone who has contributed.