Welcome To Our Monthly Round-Up Of News And Inspiration From Woman Ready.
Christmas is on its way and I'm so excited.  Love this time of year.  With the madness of Christmas and all the rushing around though, I'm looking forward to some downtime.  This month we've been talking careers, well-being and goal setting.  And, we thought it was time to cover, ahem, sex!
As I mentioned last month, we're collaborating with more and more ladies who are writing us.  If you're interested in joining us, let us know.
Here are the highlights from November to help you feel more confident & inspired!
Enjoy, Lou
womanready.com | @WomanReadyBlog | @womanreadyblog
Collab With Honest Mum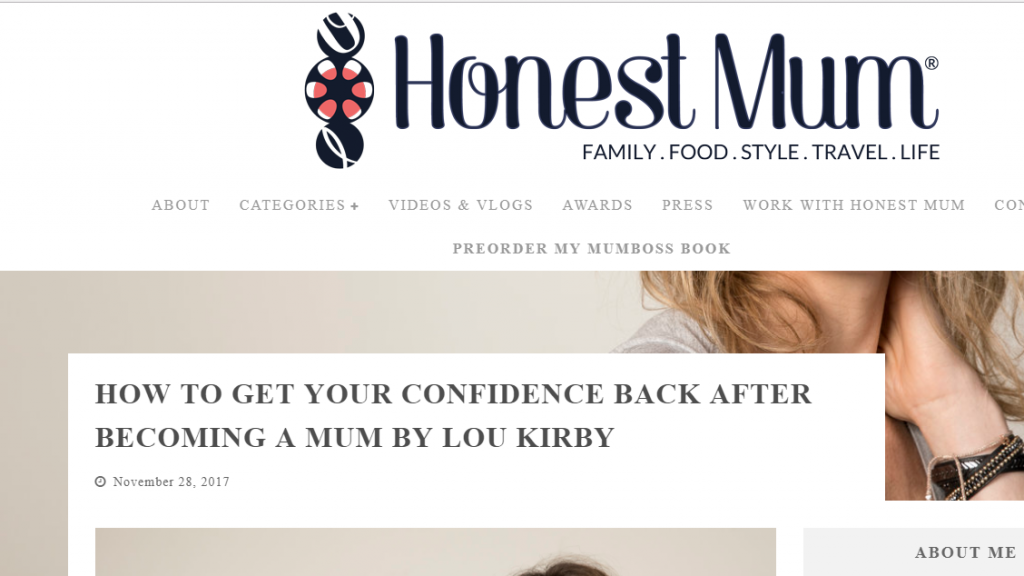 Super excited to have been featured on honestmum.com.  We talk about that dip in confidence that many of us can feel after becoming a mum and how to get it back!
Let's Talk Sex Baby
From confidence to sex….Did you know that 27% of us women have sex with the lights off*?  We're talking sexual confidence after becoming a mum.  Are we on fire or more of a flicker?  Read on. 🤦🏼‍♀️🤦🏼‍♀️
Career – Confidence Building Tips
Are you in your career comfort zone? 🐾🐾🐾 Step this way for 3 ways to be big, be bold and use courage to transform your career – at any stage, at any age.
Starting strong is good, finishing strong is EPIC.  Are you drifting along? Want to make next year your best year ever? 10 steps in setting goals to become more focused, more motivated and more effective.  For life in general, I reckon.
New Year is one of the best times to re-charge your job search plus we're often more motivated with the promises of a new year, new start…..Read our tips on finding the job you want.
Awesome Interviews
From Strictly Come Dancing 💃🏻💃🏻💃🏻 to award-winning hypnotherapist,  Judith Ward talks about her career, her confidence and life lessons.
Inspiring Quotes
10 awesome quotes to get us ready for the month ahead from one of the most inspirational women around – J.K Rowling ✍🏻 🌟
Well-Being
⠀Want to know why you should do yoga?  Learn 7 magical benefits from strength to mental health, from reducing pain to normalising your weight…
Are you pouring from an empty cup?  It's the time of  year when we can feel exhausted.  Are you looking after yourself so that you can also look after others?  Top up on your energy, go for a walk, get some fresh air, have some home cooked food. 🍵 💖
New On The Blog
Exercise, well-being and nutrition are so important to us however often we forget to look after ourselves.  If you're a writer/blogger in these areas, we'd love to work with you – email me at lou@womanready.com.
Big Thank-You
As always, we are hugely grateful to you all for reading, sharing and liking our content.  Please keep doing it.  Share icons are to the left.
And thank-you to everyone who has contributed.
*Weight Watchers surveyed 3,000 British adults in July 2016.  Respondents were aged 16+ and a total of 3022 were surveyed (2018 women and 1004 men). The research was conducted by Censuswide on behalf of Weight Watchers and all data is MRS compliant.