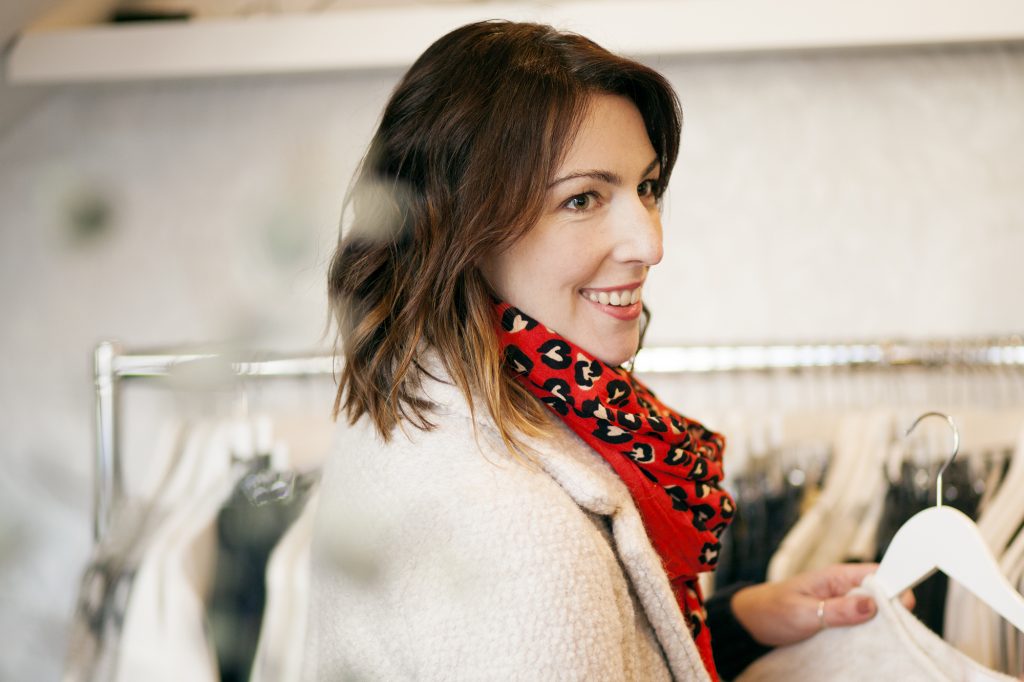 Article by Anna Mewes – Personal Stylist and Image Consultant
There is no doubt that becoming a Mum is one of the most amazing experiences you can have. It is tiring, rewarding, challenging and amazing in equal measure. It's likely that you'll have expected and accepted that your body is going to change beyond all recognition, but what about your sense of style?
Loss of My Style-Mojo
For me one of the many unexpected side-effects of having children was the complete loss of my style-mojo. With a new figure, lifestyle and budget to come to terms with post-baby, I found myself in style limbo and this had a huge affect on my self confidence.
As a working Mummy with two young children I know how difficult it is to prioritise ourselves and our appearance but I've come to realise that taking time and consideration over our clothes is actually a form of self care, and a really important one at that.
Reconnecting With Yourself
A lot of the women I see for my personal styling services are Mums who feel they have lost their sense of style and to some extent, their self confidence and sense of self. Some of them have young children, others have children in their teens and have just never truly reconnected with their sense of style since becoming a mother.
When you think about it, having children is so much more than becoming a Mum – it's a complete lifestyle change that requires a whole new approach, and a whole new way of dressing.
Hoodies And Leggings?
Add to that the fact you're probably getting very little sleep and your body has completely changed shape – it's no wonder our image and style are the last things on our mind! As time goes on we get used to our new 'look' and perhaps don't elevate it from the hoodies and leggings that were so comfy in the early days.
We lose our style-mojo and because it's been a while since we gave it much thought and because we haven't tried anything new for a while we don't have the confidence to try new things.
But you can get that sass and style back and it is actually much easier than you might think.
Feel Like You Again
I am a great believer in putting in that little bit of effort – not for the sake of vanity, but for the sake of our sanity! I'm not talking about full hair and make-up to attend soft play here, but with a little thought and forward-planning it can actually be really easy to regain a bit of your sass and style post-baby so you look, but most importantly FEEL, like YOU.
You may already be rolling your eyes thinking 'I don't have time for that' but you really DO! You just need a few key items and a little know-how.
Believe me, once you start to regain some style confidence you'll soon get your full-on style mojo back and this will lead to a whole new wave of self confidence that will feel AMAZING! You won't want to stop!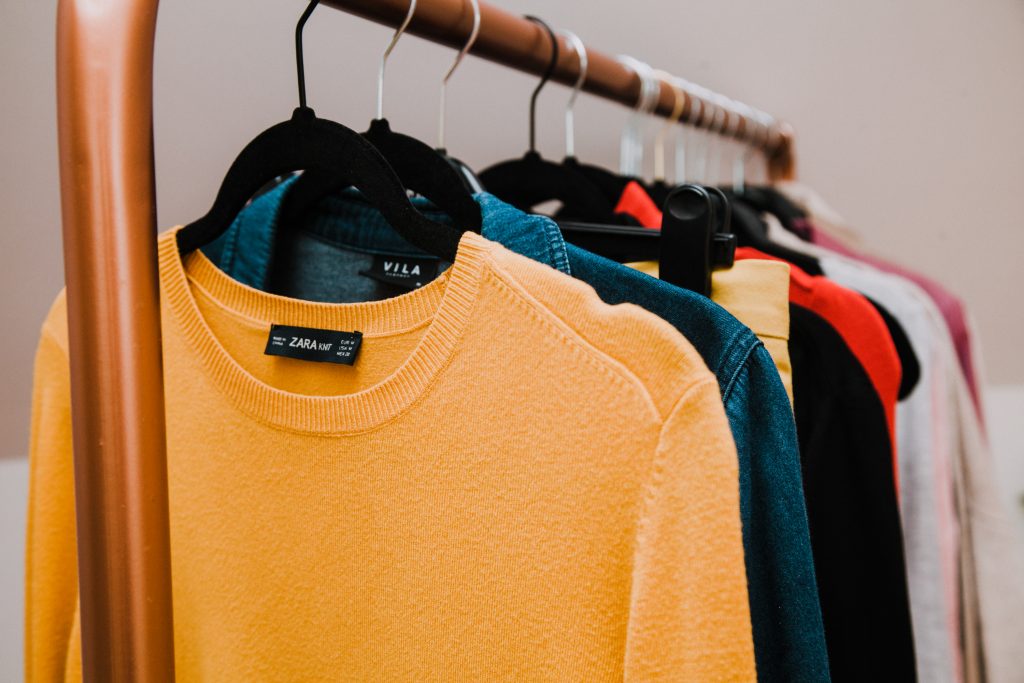 Here are my top tips to help set you on the right path:
Declutter
It took me ages to get rid of some of my maternity clothes; they were just SO comfy and as I didn't fit into my pre-pregnancy jeans, it seemed easier to keep the maternity ones and wait until I'd slimmed down.
I still haven't slimmed into my pre-pregnancy jeans and my youngest is now two! If you're holding onto items from your pregnancy let them go (or store them away for any future pregnancies you may be planning).
Renew
You don't have to spend loads of money but if, like me, your pre-pregnancy clothes don't fit yet, treat yourself to a few new pieces to tide you over. Next and TopShop are great for jeans in different cuts and colours at great prices (some start at around £30) and offer the perfect interim solution if you're on a weight-loss journey.
Add Colour
Colour is an instant mood-lifter and can completely change your complexion (perfect if you're feeling tired or suffering from sleepless nights). Key colours for Winter 2018 are Greens, Reds and Yellows – all cheerful hues which will brighten your face and your mood!
Be Organised
Organise your wardrobe and drawers so that you can see as many of your clothes as possible and store them neatly. This way you'll wear more of the clothes you own as you won't forget about anything that may be lurking at the back of the wardrobe.
Every evening before bed, take a few minutes to plan your outfit for the next day. This will save you previous minutes in the morning when you're trying to herd everyone out of the door and start you off on the right note for the day.
Finishing Touches
The key to any great outfit is the finishing touches; accessories can make the simplest outfit look amazing, they can also be really practical too. A hat is great for hiding unwashed hair but also instantly elevates your look (trilbys, baker boy caps and fedoras are all big news next year).
I also love statement earrings and necklaces worn with plain jumpers and jeans to give a bit of sparkle and colour to my daytime 'Mum' uniform. Zara, Mango, H&M, Anthropolgie and Oliver Bonas all have great selections of necklaces and earrings at a range of prices.
How To Contact Anna:
Instagram – @annamewes
Facebook – Anna Mewes – Personal Stylist
YouTube – Anna Mewes
Twitter – @annamewes