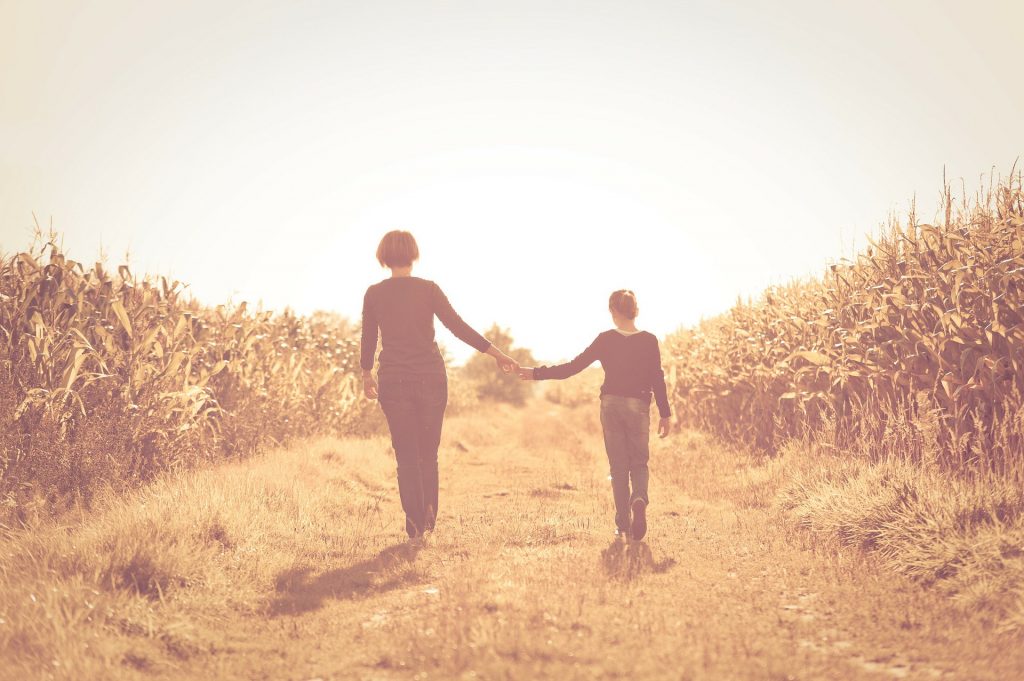 Dove commission their largest and most comprehensive global study on how women and girls feel about their bodies, their beauty and their appearance, today.
'The effects of low body confidence on women and girls are significant, damaging and truly global in their impact.'
Women's Confidence In Their Beauty Declines
Despite the increased awareness into the potential effects that low body confidence can have on a woman, the research finds that, 'women's confidence in their own beauty has significantly declined – most notably in the USA.'
The Dove Global Beauty and Confidence Report, questioned 10,500 girls and women across 13* countries.  It is the largest and most comprehensive, global study that Dove has ever commissioned.  And the findings are really rather worrying.
The study looks at 4 different cultural typologies.  This includes The Modernists, which includes US, Canada, Australia, UK and Germany (where women and girls have more freedom to make choices), and The Ritualists (Japan), where 'women conform to society and societal expectations of them.'
The Pressure To Have It All And Do It All
Despite the freedoms that we may have, girls and women are feeling the pressure to 'do it all' and 'have it all' whilst still looking good.  Interestingly, the study discusses whether increased freedom has actually led to increased satisfaction in our lives.  Looking at the below figures, it may suggest otherwise.
In the UK:
only 12% of women and 24% of girls are highly satisfied with their life and overall happiness
around 20% have high body-esteem
Anxiety Cliffs
One of the worrying findings, especially for me as I have a young daughter, is that The Modernists experience the biggest decline in body-esteem as they enter adulthood (Dove refer to Anxiety Cliffs).  Possible factors in the decline include the always-on social networking culture.
As a mum, I do worry about my kids and wonder how they will navigate social media as they get older.  My son desperately wants access to social media and I keep pushing back on it.  I don't see how the constant flow of images (some edited/enhanced) of friends and celebs is a good thing.
The Effects Of Low Body Confidence
The study talks about the impact that low body confidence can have on women and girls.  This is something that I think many of us experience at some time in our lives, without even realising it.  I know there's a difference in how I interact with life when I feel great about myself versus when I don't feel so good about myself.
Whilst it's our right to feel good about how we look, often how we feel about our appearance can hold us back rather than empower us, impacting our home life, work and career and our relationships.
6 in 10 women globally claim to have avoided fundamental life activities, such as engaging with friends and family, going on a date or standing up for themselves in public, because they did not feel confident in how they looked.
Girls are feeling the pressure too and may opt out of the things they should be doing to help build their confidence, such as joining a team or club, or speaking up and sharing their opinions.
Of course, there are the obvious health implications to consider too.  If we don't feel good about ourselves and start skipping meals or taking part in extreme dieting, it can have a detrimental impact on our health and well-being.
We Want To See A More Diverse and Realistic Picture  
7 in 10 women and girls globally wish that the media would do a better job of portraying women of diverse physical attractiveness.  Whilst there have been some positive steps forward, there's still a way to go.
Being in my mid 40's, I rarely see natural images of women my age.  There is still so much emphasis put on youth; youth is generally coveted, right?  As we get older, and our bodies don't quite look like they used to, we're often made to feel bad about this.
That said, progress is being made with us becoming more media literate.   We're starting to understand and become more aware that the media tends to push a particular body type.  And we are pushing back on this and questioning it.   Women want to see a broader representation of age, shape, race and size.
How Do We Deal With The Pressure?
With the pressure that we're feeling today, what are the best ways to deal with it?  It's great to read that many of us feel much more confident and positive about ourselves when we look after our bodies, minds, health and spend time with our friends and family.
The challenge though is finding the time to do this.  Often with the hectic lives that we lead, having a little time out is the last thing on our minds but it's something we need to try to fit in.
The report also shows that 70% of women with high-body esteem say they feel valued and able to achieve their goals after taking time for inner and outer self-care.
Despite the pressures that we feel today, 70% of women and girls are proud to be female and gladly embrace it.  90% of women and 80% of girls believe a woman can be beautiful at any age and stage of her life.
What More Can Be Done?
The Foreword of the study, written by Dr Nancy Etcoff and Dr Susan Paxton, ends with the following:
'The focus now needs to be on what we can do globally to improve the body confidence of women and girls.  We know that a flourishing life is built on close personal relationships, a sense of control over one's destiny, and the ability to freely use one's skills and competencies.
What more can girls and women accomplish once they are at ease in their bodies?'
From the time of Aristotle we have known that happiness exists in action.
Let's find out.
Thanks to Dove for sharing their study with me.
Notes:
*Countries included India, the US, UK, Brazil, China, Japan, Turkey, Canada, Germany, Russia, Mexico, South Africa and Australia (girls were only questioned in 12 of the markets).